Protect yourself,
protect your family,
protect your community.
In order to rapidly reach communitywide immunity and get on the road to public health, economic recovery and a return to normalcy, Arizona must ensure all individuals disproportionately impacted by the COVID-19 virus get prioritized access to the vaccine. The Equality Health Foundation, Herozona Foundation, diverse community stakeholders and public-private partners believe a community-based Point of Dispensing (POD) system that is fair and equitable is critical to achieving this vision. We are in this fight against the deadly virus together.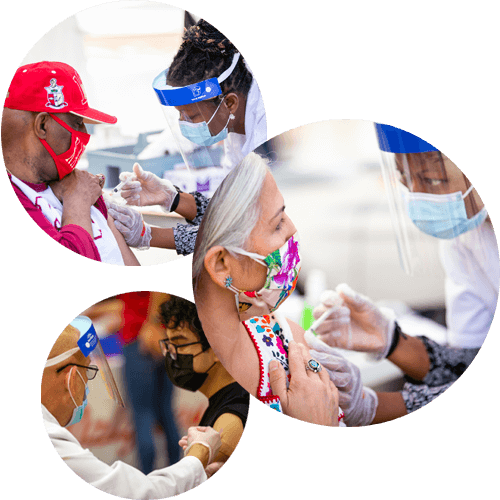 Saturday, April 10
8am to 4pm

For more information and to register call:
888.587.3647
*Vaccines available for those 18 and older, and frontline and essential workers.
**While supplies last and first come basis for families in need.
Volunteer & Partnership Opportunities
Community Voices Sharing What the COVID-19 Vaccine Means to Them
The COVID-19 vaccine is a chance for our community to get back to a sense of normalcy. Each week, we will be highlighting community voices to share what this vaccine means to them.
We talked to community member Tony Franklin about what the COVID-19 vaccine means to him. "It means hope."
In Partnership With: