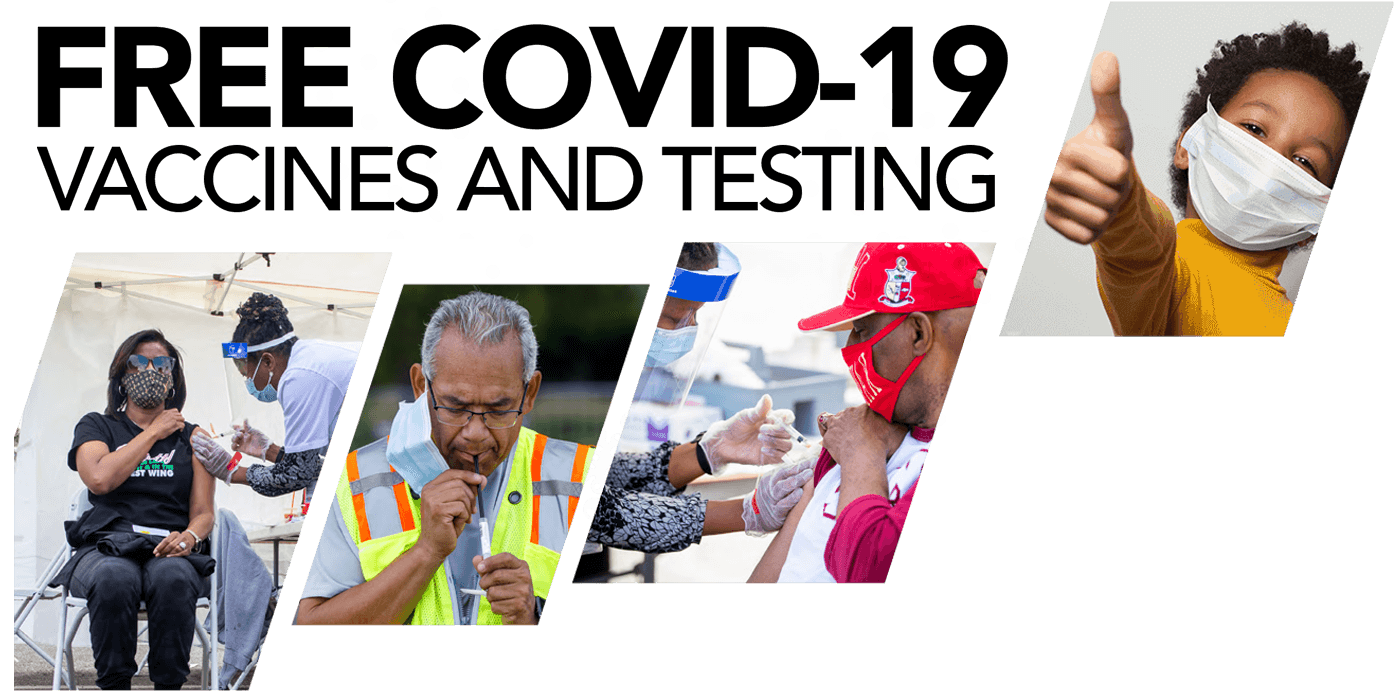 It's time to get yours!
Keep yourself and your loved ones safe.
Vaccine Information:
Providing Pfizer vaccine
Adults 18 and older and children ages 12-17 are eligible for the Pfizer vaccine
COVID-19 vaccination helps protect people from getting sick or severely ill with COVID-19
To receive the most protection, people should receive all recommended doses of a COVID-19 vaccine
Continued Testing:
Helps track, trace and prevent the spread of COVID-19
Especially helps unvaccinated people who have taken part in activities that put them at higher risk for COVID-19
Bring your entire family and invite your friends and neighbors
Getting Your Results
Results usually reported within 48 hours. Access your results at https://asubioempportal.pointnclick.com. Please contact COVID19info@asu.edu or 480-884-1900 if you have any questions.
If you test positive for COVID-19, a medical provider will contact you to provide guidance on your next steps.
Saturday, August 7
5pm-8pm

Free COVID-19 Saliva Testing

Important Information Before Your Test
Saliva test instructions for participants
Arizona State University has developed saliva-based testing for SARS-CoV-2, the COVID-19 virus.
Read the following instructions thoroughly before arriving at your testing site to ensure correct results.
No photography or video recording is permitted. Please respect the privacy of other participants.
Before you arrive
30 minutes before your test:
Hydrate well to help accumulate saliva.
Rinse your mouth with plain water for 20-30 seconds
and then spit it out.
Do not eat, drink, smoke, vape or chew gum after you
rinse your mouth, at least 30 minutes before your test.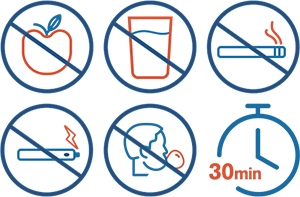 Bring to the test site:
Your appointment QR code.
A face covering (cloth or surgical mask).

How to collect a sample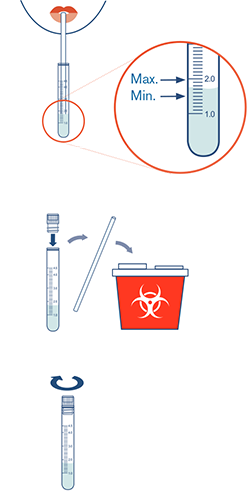 Remove the cap from the tube.
Fill the tube with saliva.
To correctly submit a saliva sample, let your mouth water and fill with saliva. Use the straw to fill the tube with saliva (not including bubbles) to the designated fill line. Do not include mucus or phlegm in your sample.
Seal the tube.
Remove the straw from the tube and re-cap the tube. Dispose of the straw in the biohazard containers available at the testing site.
Check the seal.
Double check that the tube is securely capped and return it to testing personnel.
Copyright © 2021 Equality Health Foundation