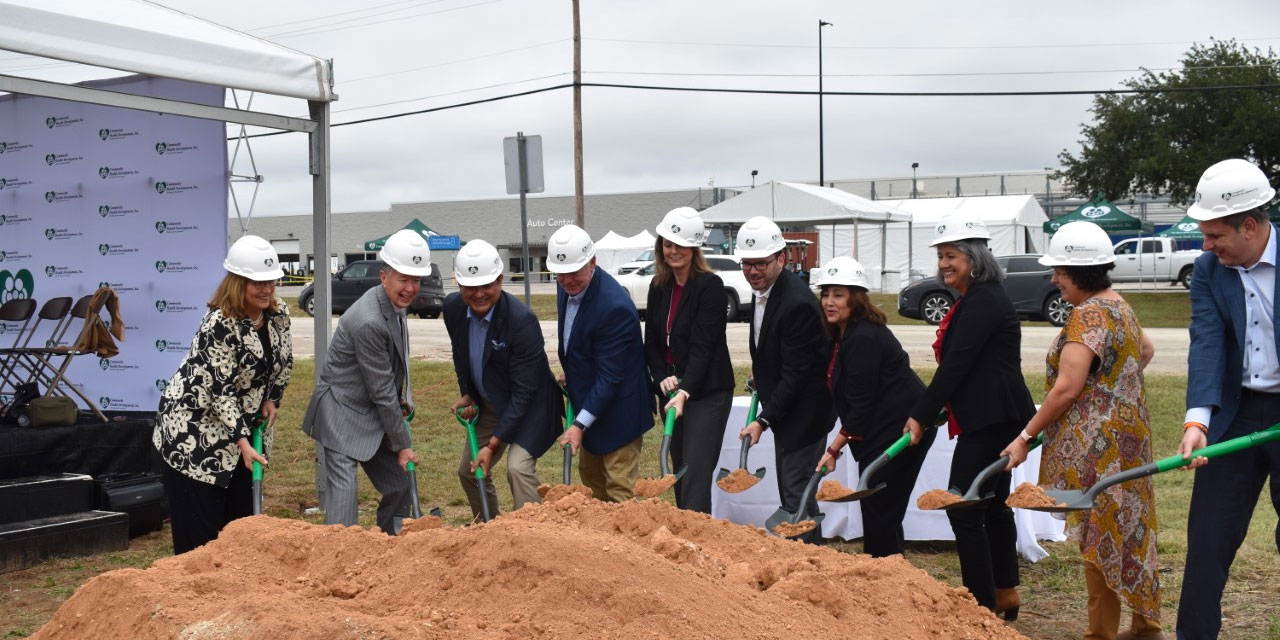 Equality Health Foundation Expands Reach Across Multiple States
Well-Being Nonprofit Supports Diverse, Underserved Communities.
HOUSTON – Equality Health Foundation is expanding its reach of health and well-being services and support to a variety of diverse, underserved communities in Arizona, Texas, and Tennessee. The foundation aims to level the healthcare playing field for the state's culturally diverse and historically underserved neighborhoods. The nonprofit has had the opportunity to serve thousands of Arizona and Texas residents during this winter season by reducing health disparities, expanding access to care, and accelerating health education.
Equality Health Foundation recently helped break ground on a $7.9 million state-of-the-art multipurpose community center in Uvalde. Centene Charitable Foundation, Superior HealthPlan and Community Health Development Inc., a federally qualified health center, partnered together to envision a space for primary medical care, behavioral health services, youth development resources, college/job preparation and a tranquility garden to honor the victims and families of the tragedy that occurred at Robb Elementary School. Equality Health Foundation leadership will participate in the executive committee overseeing the project, which is slated for completion in late 2024. The groundbreaking ceremony was commemorated with a CHDI Wellness Wonderland festival that brought the community together, attended by over 3,500 residents, in remembrance and solidarity, with a focus on whole community well-being.
"We are grateful for Equality Health Foundation's commitment to supporting families in the Uvalde community during these challenging times," said Mayela Castañon, Community Health Development, Inc. Chief Executive Officer. "The CHDI Wellness Wonderland made the holidays a time of heartfelt healing and recovery, and we look forward to a long-term partnership."
Equality Health Foundation will continue to support Texas residents with its third annual Houston Healthy Fall Festival. Community members will receive free COVID-19 testing, vaccines and flu shots, health education sessions, mammograms and breast health screenings, diabetes testing, and community resources and information. There will also be a Healthy Bag Giveaway, raffles and a variety of fresh fruit and produce with a frozen turkey, among other nutritious essentials, for each family.
"We are deeply appreciative of Equality Health Foundation's service and outreach to Aldine families," said Dr. Martha Escalante, executive director of family and community engagement at Aldine Independent School District (AISD). "The health education, resources and vital services available for the community makes a truly lasting impact."
The foundation was honored to be recognized for their efforts at last year's Healthy Fall Festival by AISD Trustees during the Dec. 13 district board meeting.
"To join together in supporting the Phoenix, Houston and Uvalde communities at this time of recovery and healing is crucial," said Tomás León, Equality Health Foundation president. "Our goal is building long-term community partnerships to reach vulnerable individuals and families in need and contribute to building healthy and thriving communities in Arizona, Texas, and now Tennessee."
According to National Center for Health Statistics, the average life expectancy in the U.S. is 78.8, 3.2 years higher than the average life expectancy in Tennessee. The foundation will further its bold goals with an expansion to Tennessee later this year, to address social determinants of health impacting the state's rural, diverse, and underserved communities.
For more information on Equality Health Foundation, please visit https://www.equalityhealthfoundation.org.
About Equality Health Foundation
Established in 2019, Equality Health Foundation envisions a world of vibrant and inclusive communities where all individuals have the opportunity to live healthier and longer lives. A bold vision like this cannot be accomplished alone and requires extensive collaboration across local communities around the country to level the playing field and make a sustainable and transformative change—a movement for advancing equal access to health and well-being for all.
# # #
Media Contact
Jennifer Howard
Phone: 480.438.1602
Email: jhoward@evolveprandmarketing.com